Perfect BBQ evening between gentlemen: What to eat and drink
While many of you are still on vacation, why not enjoy it and meet some friends and organize a perfect BBQ evening between gentlemen.
First of all, you have to have a good BBQ, I'm a Weber fan. For advice, it's here
The apetizer for a perfect BBQ evening between gentlemen
Let's start with the brand new sausage of chefs and entrepreneurs Stefano Faita and Michele Forgione. Newly in store, you will find two flavors: classic Italian, flavored with fennel pollen and white wine; and spicy Italian, with calabrian peppers and red wine and they are exclusively available in IGAs. These are prepared with local ingredients and do not contain any preservatives. The sausages are made with Quebec pork, fed without growth hormones. No artificial flavors, water or breadcrumbs are added to the recipe and they are gluten free. For cooking, it's very clear on the packaging, but about 20 minutes on the BBQ and it's ready!
You should not forget the vegetables, especially since it is the season of local vegetables. Whether peas, beans, rabioles, cucumbers, you're spoiled for choice these days, we like Birri and the Ferme des Quatre-Temps at Jean-Talon Market in Montreal (La Ferme Des Quatre -Temps also a second farm in Charlevoix, Port-au-Persil), but also the Épicerie Conserva on Plaza St-Hubert who works with local producers in a perspective "From Farm to Table", the bread from Autumn bakery is always a delight, we accompanied the olives fougasse with the vegetables and a delicious burrata. For another choice, Tommy Dion, Le Cuisinomane, has a delicious recipe for Bagna Cauda dip (in french), a Piedmontese classic, for you. We will come back to you with the tasting of the brand new Studio by Miraval.
Here, let's go in the classic for a perfect BBQ evening between gentlemen. The meat. But not just any. Local and traceable. This one comes from Conserva. Big advantage of going to a local butcher like Conserva, Grinder, Pascal Le Boucher or Boucherie Lorrain is that the plastic packaging is not present and you can have exactly what you want as a portion and you can know where the products come from. You have the choice, a big Tomahawk, veal, pork, in short, it is never the choice that is missing.
I liked IGA's Sterling Silver products, however, they are not traceable and the origin of these is not written on the packaging, so we do not know if the meat is Canadian or American.
All depending on your type of perfect BBQ party between gentlemen. Here beers, wines, ready to drink, can come to your rescue.
For the aperitif, two choices (there are several others, but here are two).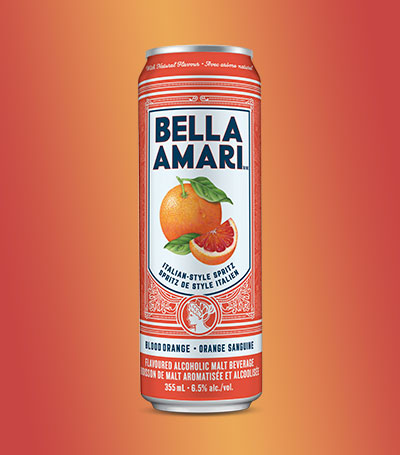 Bella Amari, a kind of Spritz, but made with Malt. Still light enough and in a can, it goes well if you are in a park for your BBQ party.
OFFERED IN GROCERY STORE AND CONVENIENT STORE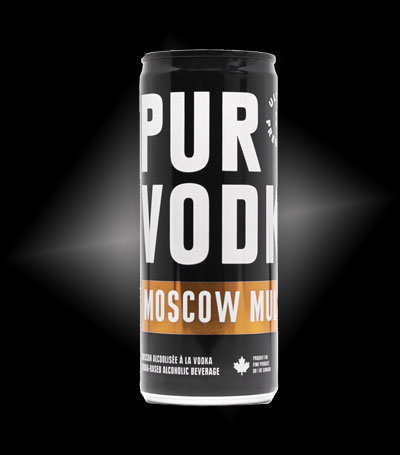 For the second, we go a little harder, with the Moscow Mule PUR Vodka. With vodka and sweet maple syrup, the latter is a little more powerful with an alcohol content of 7%, we go with moderation.
OFFERED IN SAQ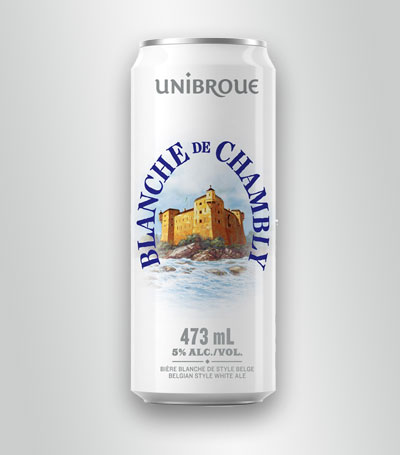 For the mains, we have some suggestions. In my circle of friends, I have several amateur friends of Blanche, so it is the Blanche de Chambly that I will serve them, and for the practical side, she is now in a can.
OFFERED IN GROCERY STORE AND CONVENIENT STORE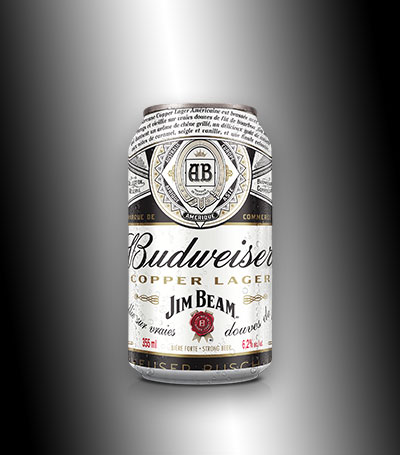 You like classics? The Budweiser Copper Lager is a beer that combines two classics: Budweiser and Jim Beam. How not to like this mix between bourbon and beer, it's just perfect. And the beer has a beautiful golden color.
Speaking of BBQ and Budweiser, from July 26th to August 11th, the brand presents the BBQLicious. But what is the BBQLicious? It's an event in many restaurants across Canada where Budweiser collaborates with restaurants known for their love of BBQ to create unique and limited-time dishes.
OFFERED IN GROCERY STORE AND CONVENIENT STORE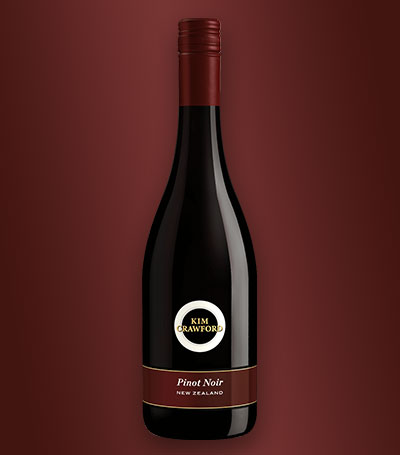 You will certainly tell me, ah come on, Kim Crawford, this wine really too popular. But think again, this delicious Pinot Noir is perfect to go with your BBQ. A rich wine with aromas of black cherry. You will really appreciate it with duck.
OFFERED IN SAQ
OFFERED IN LCBO
For the dessert of your perfect BBQ evening between gentlemen, ease.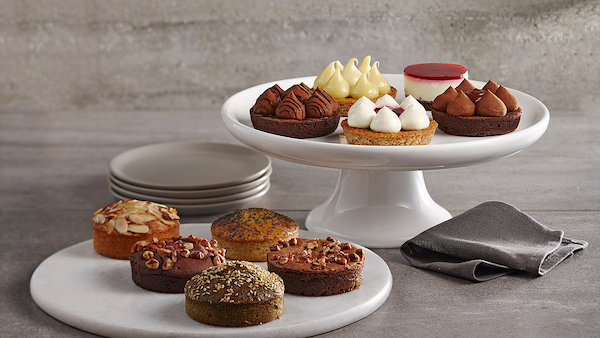 I had the chance to try, some time ago, the gourmet desserts Duo Fruits and Duo choco have just made their entry into several grocery stores and specialized food stores in Quebec. Available in beautiful pastry boxes that each contain four tartlets, these beautiful desserts are made from high quality ingredients, all natural, and are certified gluten free (for friends with intolerance, it's perfect).
OFFERED IN GROCERY STORES AND FINE FOOD STORE